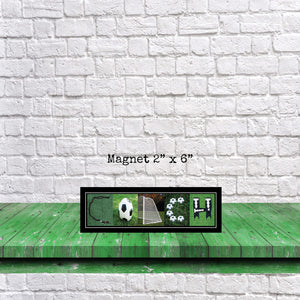 Soccer Name Magnets
These custom coach soccer magnets will make great gifts for your kids to give their coaches or make one for each of the players with their name on it.
The fridge magnet is printed on lustre photo paper and then adhered to a magnet strong enough to hold a piece of paper on a fridge.
Each custom name fridge magnet is approximately 2" x 6" in size.